System Layout
---
System Composition
---
Programming Device of Magnetic Memory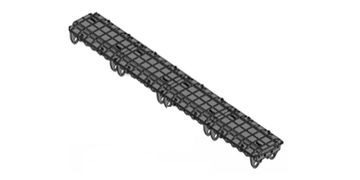 Inner fixed Nd-Fe-B configuration load module, passive constant magnetism, intrinsically safe design
Wide-spacing, no-contact, and high-speed magnetization and zero emission, and zero energy consumption
Self-adaptive and all-weather operation and no daily maintenance
Longitudinal Tear Monitoring Device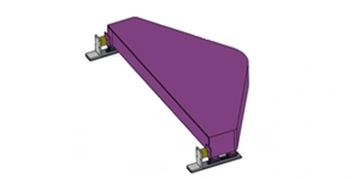 Longitudinal tear monitoring and high sensitivity response
24X365 online and real-time high-speed automatic monitoring
Adaption to various complicated conditions and no daily maintenance
Transverse Broken Belt Detection Device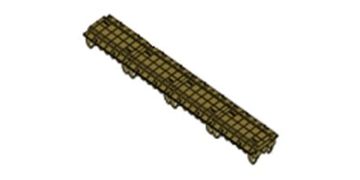 Spatial response combination array of built-in transverse plus vertical weak magnetic sensor
Modular combination open structure with simple installation
Wide-spacing, no-contact, and high-speed non-destructive test
Online installation, remote intelligent operation mode, and no daily maintenance
Distance Measuring Device
High-precision photoelectric encoder
High measuring precision, High signal stability
No maintenance
Intelligent Data Acquisition Conversion Workstation
Bi-directionally automatic interaction mode of multi-channel information
Upgradable modular combination configuration
Shielded information receiving and forwarding and anti-noise interference protection design
Embedded danger warning procedure
Multi-Channel Master Terminal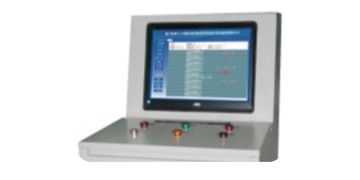 DDY-6 Warning: Green Light: Safe; Yellow Light: Hidden Danger Alarm; Red Light: Stop Running
Light alarm and remote report of mobile text message (Optional)
Technical Parameters
Detected belt speed: 0~8m/s
Brake response time of longitudinal tearing: 0.5-2s
Sensor response precision of longitudinal tearing:<2kg
Positioning accuracy of joint: 100%
Measurement error for steel core vibration of joint: ±2mm
Positioning accuracy of broken core :>99%
Measurement error of broken core : ±1
Positioning accuracy of damage spot :

Length error of y-coordinate:<1%
Length error of x-coordinate :<10mm

Strong magnetization device of magnetic memory :50Mt
Sensitivity of weak magnetic sensor :≥1.5V/mT
The maximum sampling rate: null space 2048 times /m
Data transmission rate: :10M/100Mbps
Explosion-proof environment: AC127V±10%/50Hz
Rated power of system :<350W
Signal transmission distance:

Access length of telecommunication cable: ≤50m
Access length of optical-fiber communication: ≤40km

Working environment of sensor:

Temperature:-20℃~+55℃
Humidity:≤95%RH

Ingress IP67
Accuracy of identification and No. for Grade-I to Grade-IV steel core:100%
False alarm rate of real-time warning of major hidden danger and brake stop:<1%
System can be used to realize historical data and to print inspection report.
The system is equipped with functions of self-diagnosis, remote monitoring, and debugging.